Hi there,
We have been using FPM method for PHP execution. What we are struggling is with the settings to stick per domain. for ex: setting the execution time… we have to do this in the .ini file inside of /etc/php/ folder… per domain config file gives error and crashes the FPM
We went through this… : Changed max_input_vars but no effect - Virtualmin - Virtualmin Community
Here are some of the screenshots for your analyses.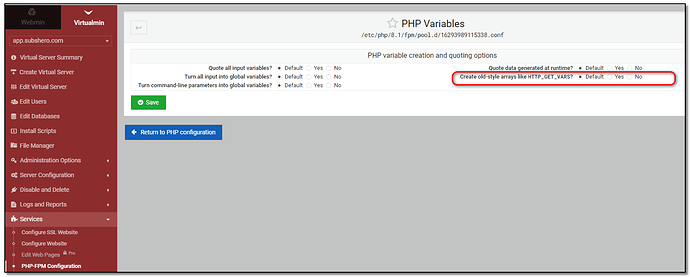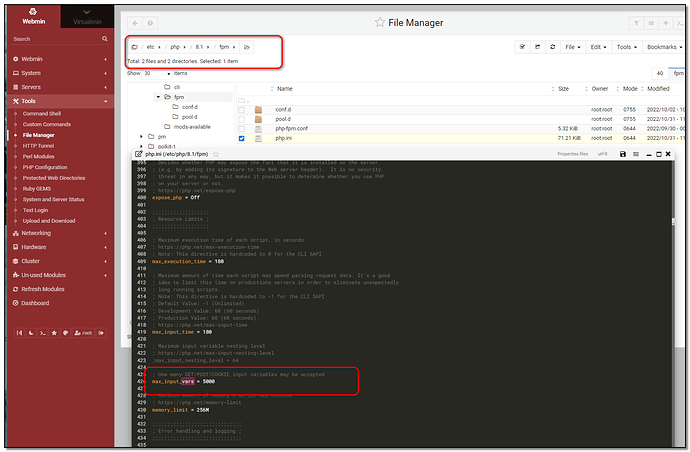 | SYSTEM INFORMATION | |
| --- | --- |
| OS type and version | Debian 11 |
| Webmin version | latest |
| Virtualmin version | latest |
| Related packages | SUGGESTED |