I got this on the 28th of September.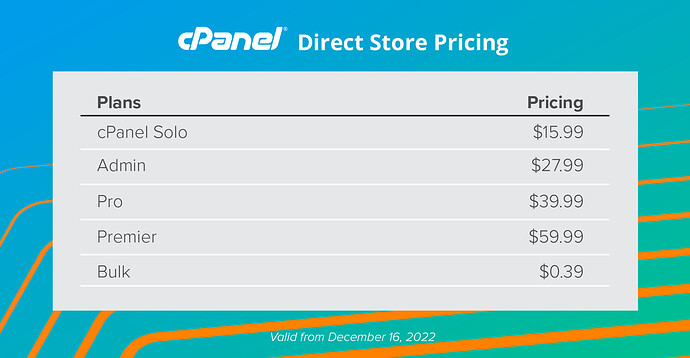 Solo is limited to one account, Admin to five, Pro to 30, and Premier to 100.
I really don't know how they justify those prices. I wonder if Web Pros is trying to put cPanel out of business.
Whatever the case, they've inspired me to move most of my remaining clients on cPanel to a Virtualmin server that was basically sitting idle between deployments. I'd migrated all its accounts to another Virtualmin server to avoid downtime while its OS was upgraded, and hadn't redeployed it yet.
So I renamed the idle server, re-pointed its PTR, installed multiple PHP versions and a few other odds and ends that clients would expect, and started migrating clients over. I should have the last ones moved within a week or two.
Richard