On latest Webmin/Virtualmin, in System and Server Status page, "Scheduled Monitoring" and "Edit Email Templates" buttons do not work.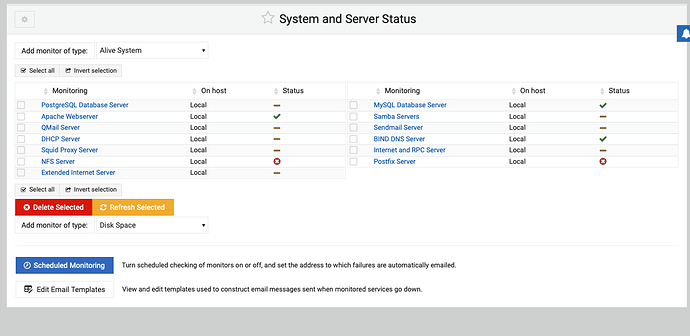 The post requests both console return:
net::ERR_CONNECTION_RESET 200 (Document follows)

What's expected: normal user interface reactions on these buttons, something similar to the interface shown in the documentation.
What's happening: literally no/zero response from the interface, just spinning wheel
Webmin 1.981
Virtualmin 6.17-3	
Usermin 1.823
OS Ubuntu Linux 20.04.3
Browser: tried Chrome and Safari

N.B. Looks like someone else had this issue in May 2021 but no one responsed?
P.S. Postfix is turned off as I am using an external SMTP server for emails from Virtualmin, which is tested as working fine.