Operating system: AlmaLinux
OS version: 8.3 RC
This is the fourth way I've tried to install Virtualmin on AlmaLinux. This was seems to avoid the problems of the first three tries. Here's what I did (on a virtual machine for the time being).
Installed CentOS 8.3.
Installed Virtualmin (GPL) using the official install.sh, not my hacked one.
Restored a site to Virtualmin from backup. It caused an Apache error because it previously had been running on PHP 7.4, which isn't installed on the test server. But it was easily fixed.
Ran the AlmaLinux migration script, and rebooted into AlmaLinux.
Upon next login to Virtualmin, Virtualmin noticed and warned my about the OS change, but didn't make a big deal about it. It was more of a, "Hey, look at this," than a "What the hell is this shit?" kind of thing.
I clicked the button to update, and everything appears to work.
The service statuses are correct and restart properly, for example, which corrected one of the problems I had in the third try.
The MySQL-dependent site I restored as a test also works.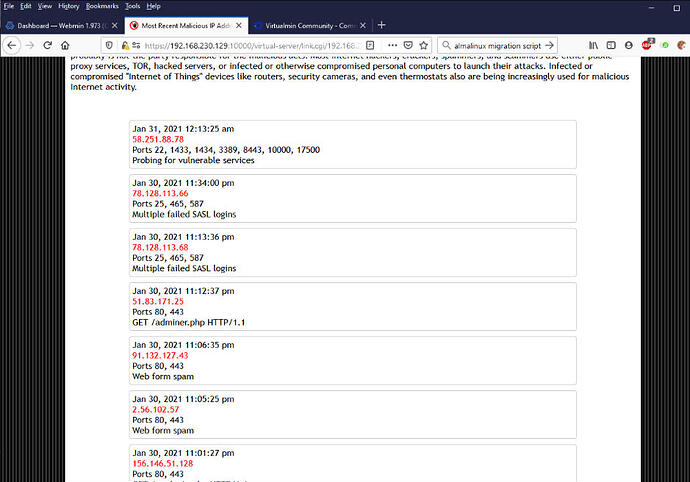 This was both the easiest and the best test yet. I'm going to repeat it on the physical machine, probably sometime over the weekend.
Richard