| SYSTEM INFORMATION | |
| --- | --- |
| OS type and version | Ubuntu Linux 22.04.1 (+ Linux 5.15.0-1028-aws on x86_64) |
| Webmin version | 2.013 |
Dear Sir @Ilia
.
1. CWAF on U22-04LTS:
That's why I'm going to start with this salutation, because you've always got me out of trouble, but that doesn't mean I wouldn't take advice from anyone else.
Once again I have a problem with the installation of CWAF, which was discovered during a move to an AWS instance.
The installation scripts are running fine, I have attached the installation log.
log:
cwaf_install.log.zip (1.2 KB)
What has changed is the OS version Ubuntu 22.04 and the ModeSec version (V2.9.5).
(APACHE version 2.4.55)
Phenomenon, - COMODOWAF does not appear in the servers menu in the Webmin panel.
2. CF Tunnel:
I don't know if I'm doing it right, but I'd write about the second question here, maybe this is your "question" AuthTheme)" too. (pls. - if need a separate topic for this question please move it).
Webmin access through a Clodflared tunnel only works with a trick, e.g.
nano /etc/webmin/miniserv.conf
port= custom f.e. in 50-60K
allow=127.0.0.1
or (on AWS)
bind=AWS internal subnet IP
SSL=0
Make a cloudflared tunnel to server with http://localhost:custom port (or http://aws int.subnetIP…)
(Via the dashboard · Cloudflare Zero Trust docs)
The thing works great as long as you don't have the Webmin login tied to GoogleAuth. - 2FA…
then after entering 6 digits, the login process will not continue in the current browser window
open a new window with the Webmin "url" to access the dashboard - done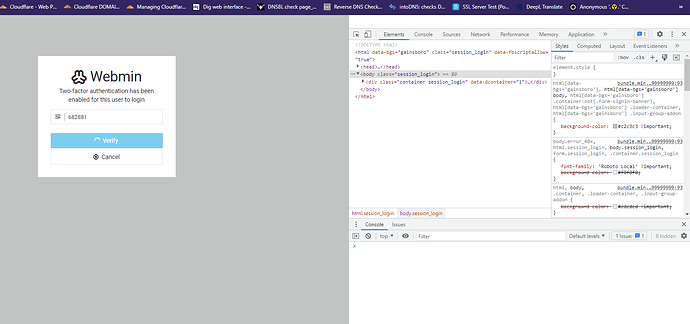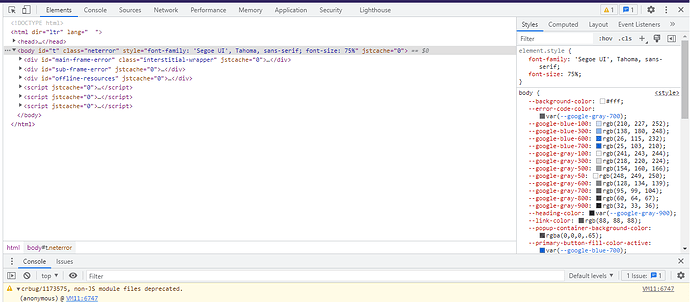 Help me please will this be a CF issue or can be solved in-house? THX: SD