| SYSTEM INFORMATION | |
| --- | --- |
| OS type and version | Debian GNU/Linux 10 |
| Virtualmin version | 6.17-3 Pro |
Hi there,
On restarting server due to reported (ping -a) hostname being different from DNS hostname fixes (probably unrelated) my virtualmin installation is not starting anymore.
[Edit] virtualmin decided to start again and is accessible. Would still very much like to fix the errors.
Tried to take some screenshots while starting the shared server and these messages/errors popup.
I don't know how to fix this. It appears python3 related.
I use the system mostly as a mailserver and FoundryVTT host.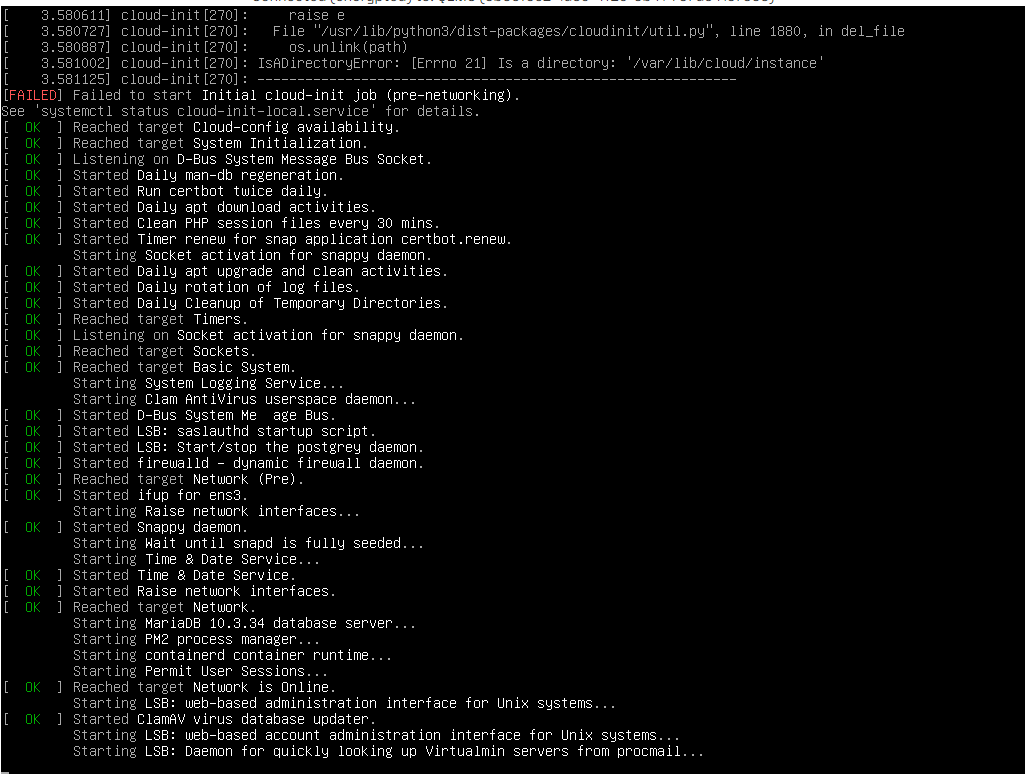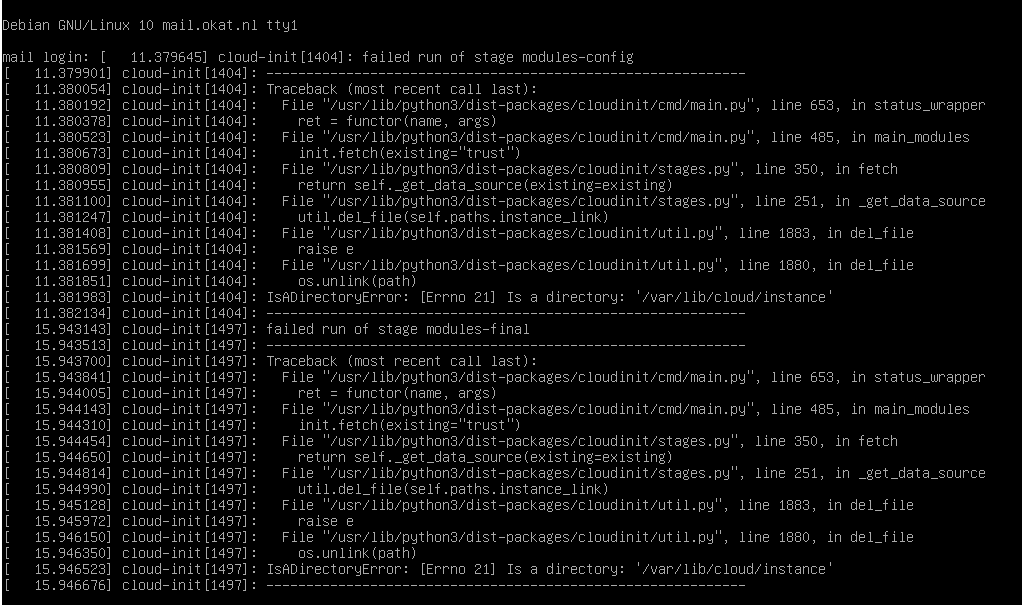 Can someone help me in the right direction?
Best Regards,
Okat