Dear community, after creating a new Alias Virtual Server, by default it redirects to the main domain. How do I stop it from redirecting?
Am I configuring it in a wrong way?
Please note that I turned the Apache Website Enabled OFF because I guess I don't need a new home directory to serve an existing website with an alias.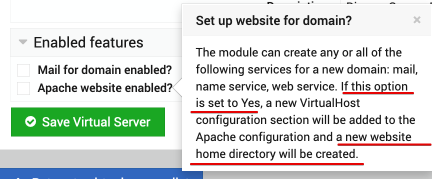 I can confirm that there is no domain name listed in the Apache server configuration for the main domain. Please advise.
Operating system: MacOS
OS version: Bug Sur