| SYSTEM INFORMATION | |
| --- | --- |
| OS type and version | Windows 11 Pro 21H2 |
| Virtualmin version | 6.13 |
Hi everyone,
I was hired to create some forms for this website. I am not the owner of this domain, I was simply added onto it. I need some confirmation, is what I'm currently seeing a suspension page due to not paying the annual hosting fee?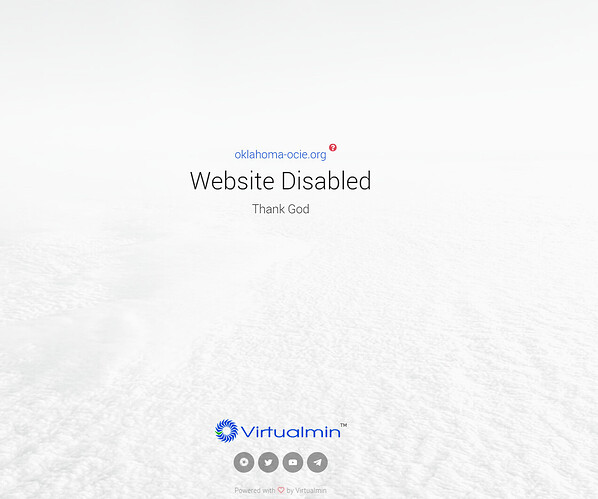 If so, why does the default message say, "Thank God"? Is it possible that the default message was erased by the previous webowner of this website and changed to "Thank God"?