Virtualmin (latest build)
os: latest ubuntu 20.04 LTS
php version 7.4 (default installation with virtualmin)
Hi jents
Yesterday I moved all my sites to the new server with
Most of the pages were Wordpress and they all work. Few of my other sites are hand coded and suddenly it was dumping all my code.
Further investigation the code was "commented out" and all code (incl. passwords) can be seen under source code of the website. see attached screenshot.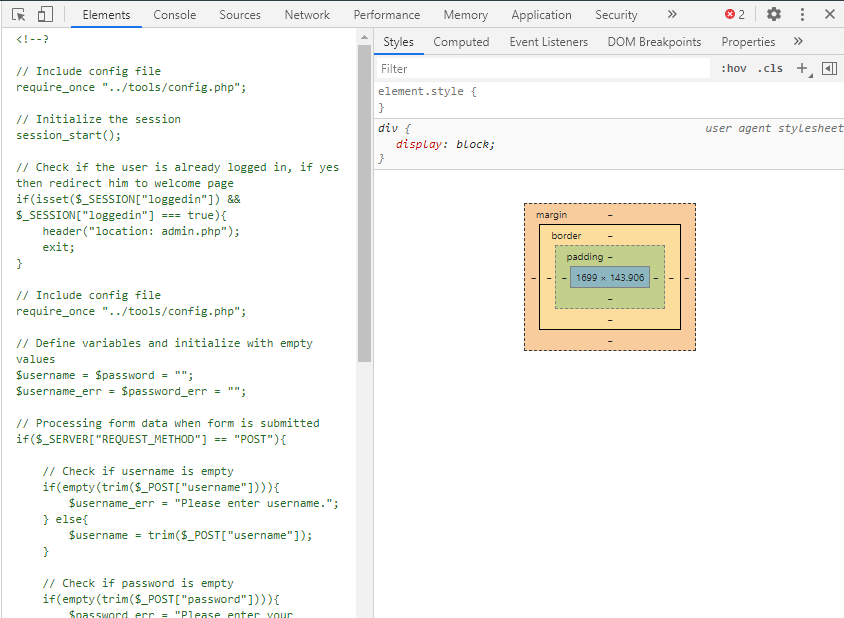 I have been looking until 4am and tried both on LAMP and LEMP. The php settings has been applied (so it does not download files but runs them, but the code itself is does not get executed)
Source code is NOT commented out in source but the server is doing that, and Wordpress sites runs just fine… can it be a php version?
I think I have covered it all.