Ubuntu 16.04. Been running fine for years. Not sure of exact prior webmin version but it was only a couple updates behind. I had updated all my non important servers first with no issues. Then i get to main server and get perl error after login.
Update was successfull

as screenshot shows.
But when I hit return to webmin config… blank white page with
"Error - Perl execution failed
Undefined subroutine &main::authentic called at /usr/share/webmin/authentic-theme/index.cgi line 12"
I have restarted webmin, I have updated ubuntu. I have rebooted server.
That file above looks like this.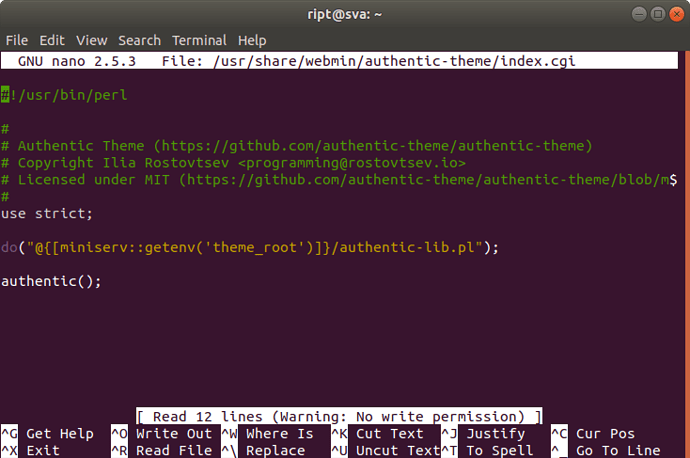 Any ideas? I have the default theme set to virtualmin framed theme, and the login window pops up, but after entering name/password, gives the above perl error. but the admin user I login with is using authentic theme. Possibly something to do with switching theme for the user. Is there a command line way to change the default theme to authentic? Thx