MYSQYL on webmin is creating massive number of binlog files. The binlogs are eating up my desk space by the hour with an average of 500 MB each hour. I have a wordpress website install with less than 700 pageviews a day.
I havent updated any of the content on the website for the past 3 weeks.
Any idea how can I control the number of binlog files created to set it up daily instead of every 10 minutes!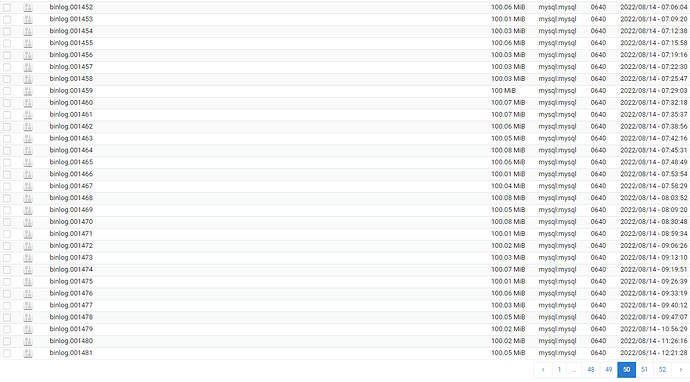 | SYSTEM INFORMATION | |
| --- | --- |
| OS type and version | Ubuntu Linux 20.04.4 |
| Webmin version | 1.999 |