---
Hi all.
We are using an Ubuntu 18.04 LTS DigitalOcean Droplet on which we have installed "Webmin/Virtualmin". I also have a Domain Name whose registrar is "Namecheap". The problem is that I would like to configure in the management space of my Domain name in "Namecheap", personalized DNS specific to my virtual server instead of DigitalOcean's Domain Names (ns1.digitalocean.com, ns2.digitalocean.com, ns3.digitalocean.com). Clearly, we want to know if it is possible to have thanks to the Virtual Server created on "Webmin/Virtualmin", my own DNS that I will link to my domain name based at "Namecheap", without using those of DigitalOcean ???
If so, how to proceed so as to create in "Webmin/Virtualmin", our own personalized DNS that we can configure with (or link to) our Domain Name at "Namecheap" ???
Otherwise, what does ourdomain.com NS - Name Server host.ourdomain.com mean when we click on "Server configuration" => "DNS records" => in "Virtualmin" ???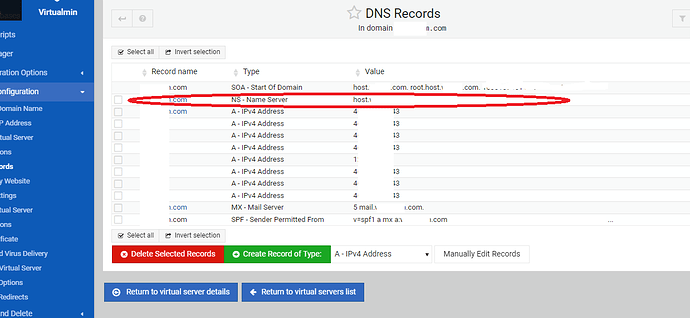 Thank you for enlightening us please.