I had server crash, and I had to download my data via Rescue mode. I have downloaded /public_html and var/lib/mysql/ folders of my hosted website. When I create a virtual server and replace public_html and mysql folder with backup data, it does not restore rather take me to the wordpress installation and gives following error on step two.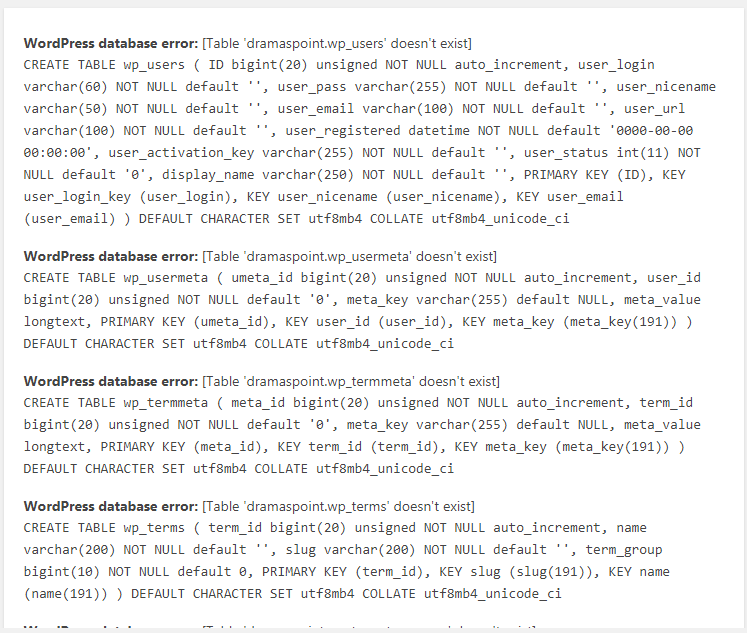 Though these table files exist, I think its not somehow connecting with the old database.
PS: I have edited wp-config to edit user pass and database name.
Pleaase help, Im devastated!!
Update: Same process of creating a website and then replacing public html and SQL folder works on WHMCS Cpanel. But not here!!