Hi,
I am trying to create DKIM for my domain on virtualmin so I can installed it on Godaddy. I have installed DKIM and after that when I am trying to save it, it is giving me the following error:
" Failed to save DKIM settings : Invalid additional domain "
These are the defualt settings of DKIM on Virtualmin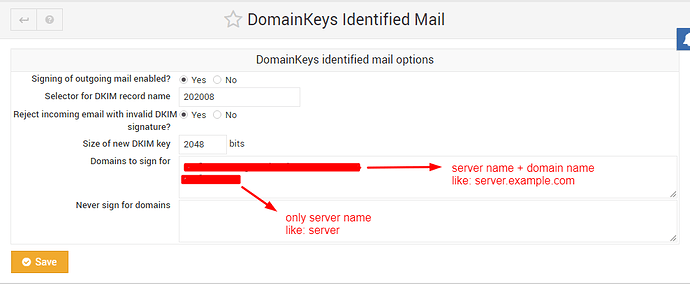 I am not sure whats the issue is there?
Any help in this regard would be highly appreciated.
Thankyou!