Failed to create virtual server : Failed to find section local_name projectok.com !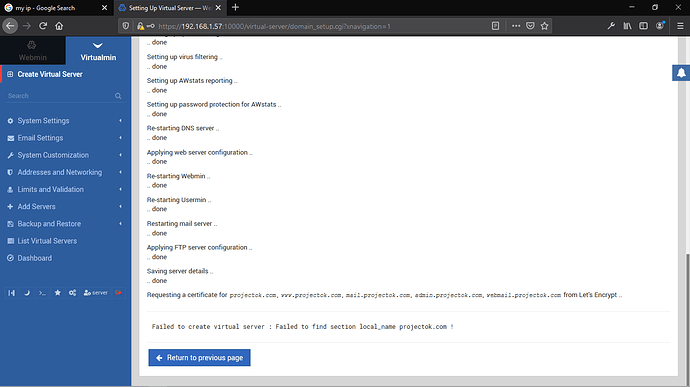 I get exactly the same error each time I add a new virtual server, but if you look in the left side you will see in the dropdown the new VS, so its a false positive.
I need to logout and login to allow Virtualmin to update all the params for it, for example in the dashboard, so for me there is something in the code of VM that dont do the final reload of values or params…
Using Ubuntu 20.04 and WM + VM uptodate
This error shouldn't be happening like that and must be caught with graceful error output (not failing).
Can you make sure that you're having latest Webmin 1.953 and Virtualmin 6.10, restart Webmin with:
/etc/webmin/restart

… and try again - do you still see the exact error output or it's different? Please give it a try as soon as possible.
Hi,
This issue has just been fixed!