Hello,
I currently use a domain vpn.mydomain.com to access my homenetwork. As the IP of my router is changing from time to time, the DNS entry gets updated via OpenWrt DynDNS from my router module automatically. The module is supporting a lot of domain providers. But recently I configured my Virtualmin server as my DNS server for this domain.
Is there any function in virtualmin that makes it possible for me to use this feature of my router? I upload a screenshot of the configuration options as an attachement.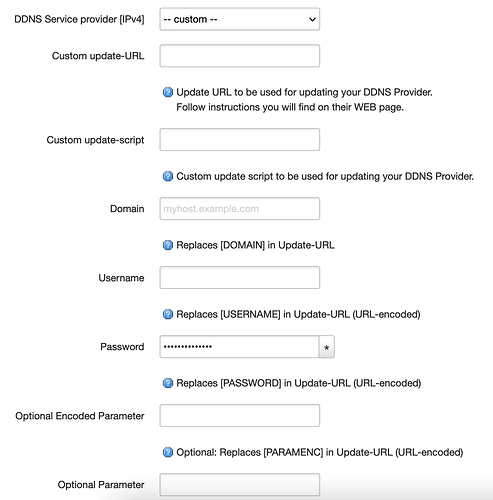 Thanks in advance and best regards!
| SYSTEM INFORMATION | |
| --- | --- |
| | |
| **OS type and version: Debian 10 | |
| **Virtualmin version: newest | |
---