Operating system: CentOS 7 (64bits) + Webmin and virtualmin
OS version: 7 (64bits)
Hello,
I do not know what problems I have in my virtualmin but every X days it saturates and cannot even be accessed and I have to do a forced restart. To fix this at the moment I have added a cron to restart once a day, but I don't know why it is not working. I have tried it by running it and it works, but when the time comes it does not restart. Can you help me?
I remove Input to command but don't running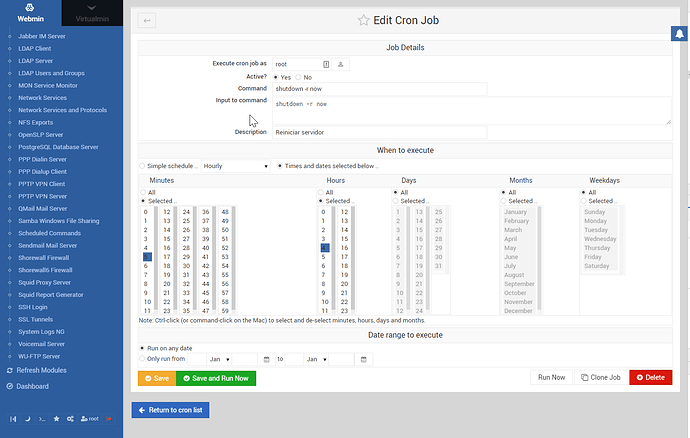 Thank you very much