Hi,
I need to automatically restart my database if mysql is bumped off for some reason.
I have the service being monitored and I receive the email if it goes offline.
I have the command to run if it goes down set to:
systemctl start mariadb
If I run that command through the Virtualmin command shell, it restarts the database.
But for some reason, the system monitor is not restarting the database when I am sent the email.
Any thoughts on where I'm going wrong here?
Thanks,
Chris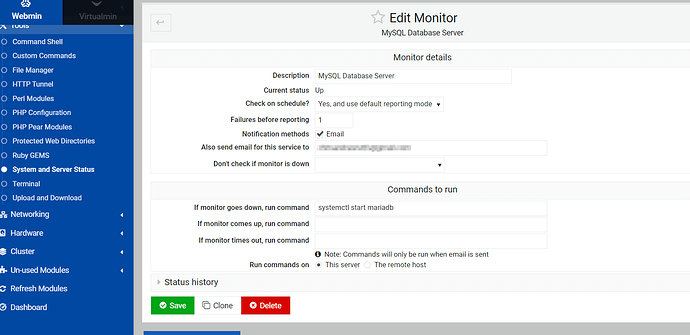 ---
Operating system Ubuntu Linux 18.04.6
Webmin version 2.011 Usermin version 1.860
Virtualmin version 7.5