@Ilia Hi Sir,
You solved not too long ago, the Comodo WAF and Authentic Theme issue, THX again

Today I installed (CWAF) on a VPS where we have activated Virtualmin PRO subscription.
The problem still persists, but only under PRO, as the GPL lic. VPSs continue to work as expected.
Can there be a difference between PRO and GPL regarding the CWAF issue?
I'll show you a couple of PRTSCs, pls. note the CWAF installation itself and the mod_sec ruleset works fine, just no management module under the "servers" tab (PRO).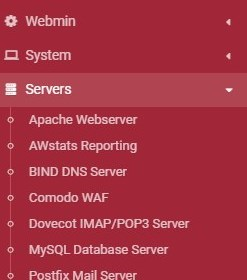 Thank you if you can spare some of your precious time for this