Where is the login to users Usermin account button gone? It used to be at the bottom see attached screen.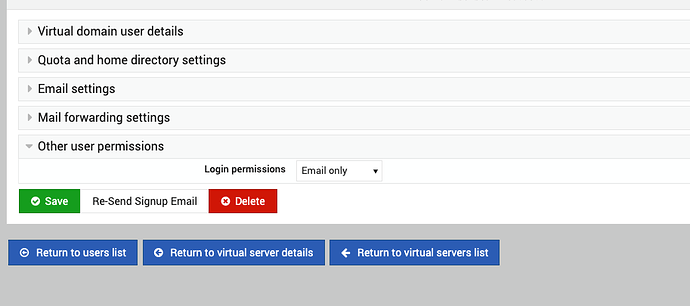 Oh its OK! Usermin had stopped, I did not realise!
Started it and now its working.
Hi,
Thanks for the follow up!
Yes, correct. Usermin must be running for this button to appear on Virtualmin > Edit Users page!