Operating system: RHEL
OS version: RHEL 8.3
In the phpinfo page, it says that the server's API is FPM/FastCGI but in virtualmin it's not even an option.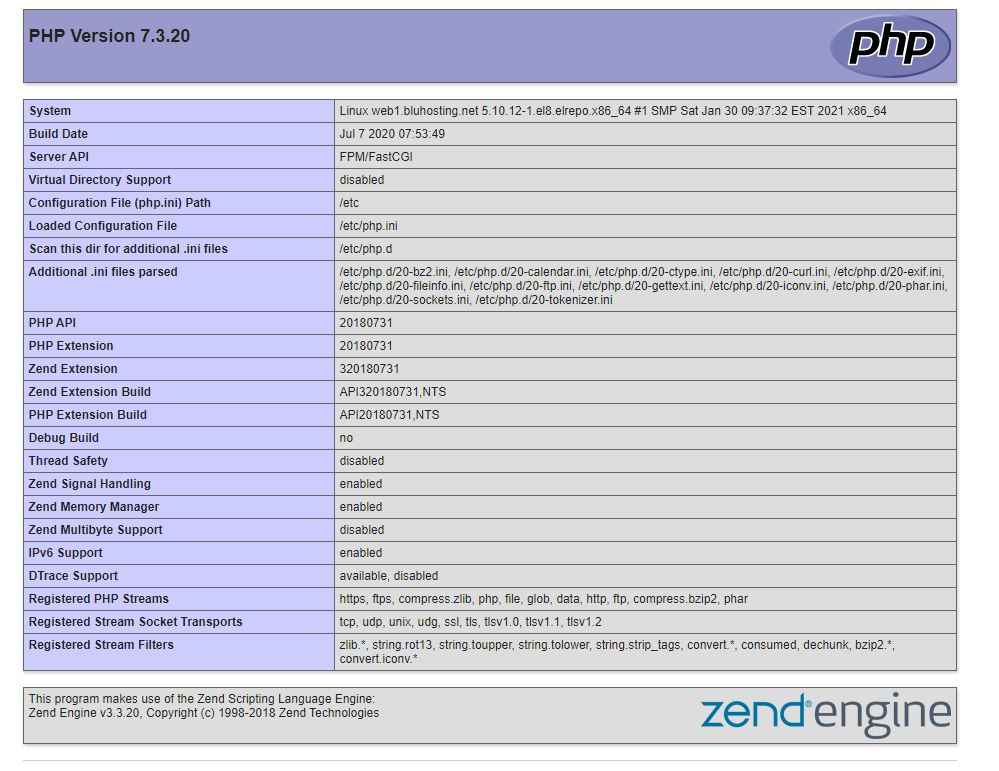 Rechecking the configuration says the following about PHP:
SuExec cannot be used to run PHP scripts in CGI or FCGId modes : The Suexec command on your system is configured to only run scripts under /var/www, but the Virtualmin virtual server home directory is /home. CGI scripts run as domain owners will not be executed.
The following PHP versions are available : 7.3.20 (/bin/php-cgi), 7.3 (mod_php)
The following PHP execution modes are available : mod_php
The following PHP-FPM versions cannot be used : 7.3.20 (No FPM server bootup action found)

Not really sure what to do here as googling yielded nothing, and the relevant forum posts were closed without proper answers.
*I am not using the default PHP version for this version of rhel; I am using PHP 7.3 which I enabled through this kb article