| SYSTEM INFORMATION | |
| --- | --- |
| OS type and version | Debian 11 |
| Webmin version | 2.013 |
| Virtualmin version | 7.5 |
I was customizing the UI and don't see a check box for bandwidth. As I set this box up my main concern is to see which users are consuming the most resources so I can plan accordingly.
Webuzo seems to be brain dead in many regards but they do offer this when you list domains. Ain't it pretty?
: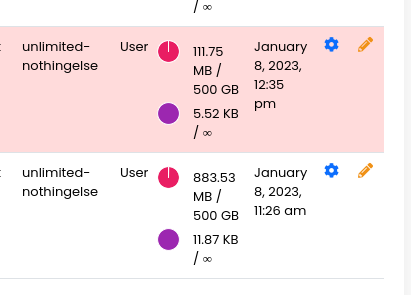 No sorting, no consistent units but it is available. No legend offered so you have to guess which is bandwidth and which is disk.