Ubuntu
18.04
Hello… I have two installations of Virtualmin on two different servers. I have multiple PHP versions installed on both machines. On one of the servers I can configure each of these php versions by going to Services and then the configuration is available for each version.
On the other machine it just says php-fpm and allows me to only set the configuration for one of the PHP versions (whichever is active).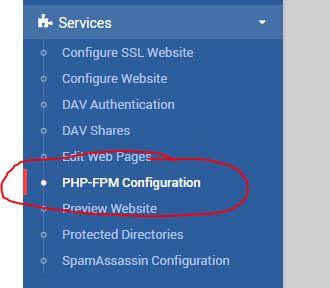 It's much more convenient to have each configuration available. What can I do to make sure I have the configuration available for each version of PHP under services.