Hi,
yesterday I've got similar errors like in:
During automatic letsencrypt update by virtualmin (Debian 10 buster) some domain entries in
dovecot.conf got scrambled like eggs: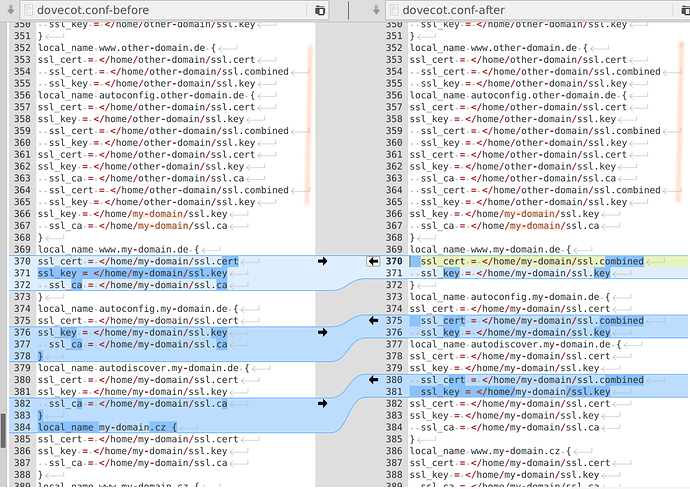 As multiple closing brackets were missing, dovecot didn't restart after reboot today.
BTW: the "my-domain" and "other-domain" lines (marked in orange) must have been
set wrongly some time before.
Just want to know: as we don't need these cert lines in dovecot.conf anyway,
is there a setting to switch this behaviour of virtualmin off? I mean - we need
only the mail server's cert in dovecot and no other.
Best regards,
Falko
PS: resolved this by manually removing the superflouus lines. Versions:
webmin:all/virtualmin-universal 1.954
webmin-virtual-server:all/virtualmin-universal 6.11.gpl