Operating system CentOS Linux 7.9.2009
Webmin version 2.011 Virtualmin version 7.5.gpl
Thanks for your efforts on the new Virtualmin version. I don't run the authentic theme which seems to default to Webmin. However, the framed theme defaults to Virutalmin, rather than Webmin which is my preference.
Do I understand the Configure this Page option should allow me to set the default in the left side menu? (see pic)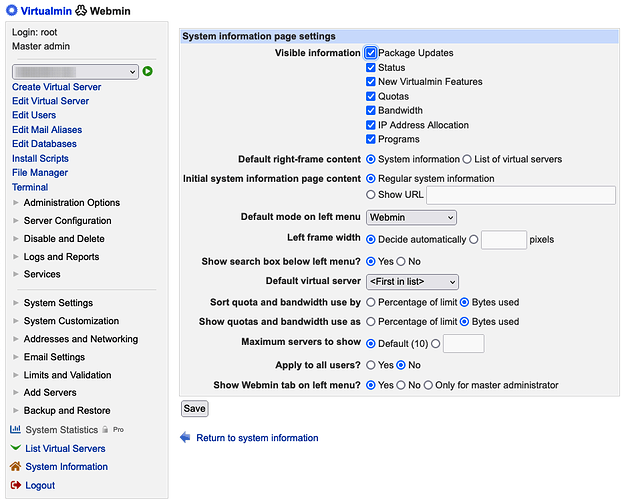 I have tried different browsers, and force reloading the browser's cache but not matter what I select, it always defaults to Virtualmin. Do I understand this option correctly? so that I can get the index page on login to show the left pane with Webmin as default view.
Many thanks